Bones
 March 5-April 18, 2015
The Trout Gallery: The Art Museum of Dickinson College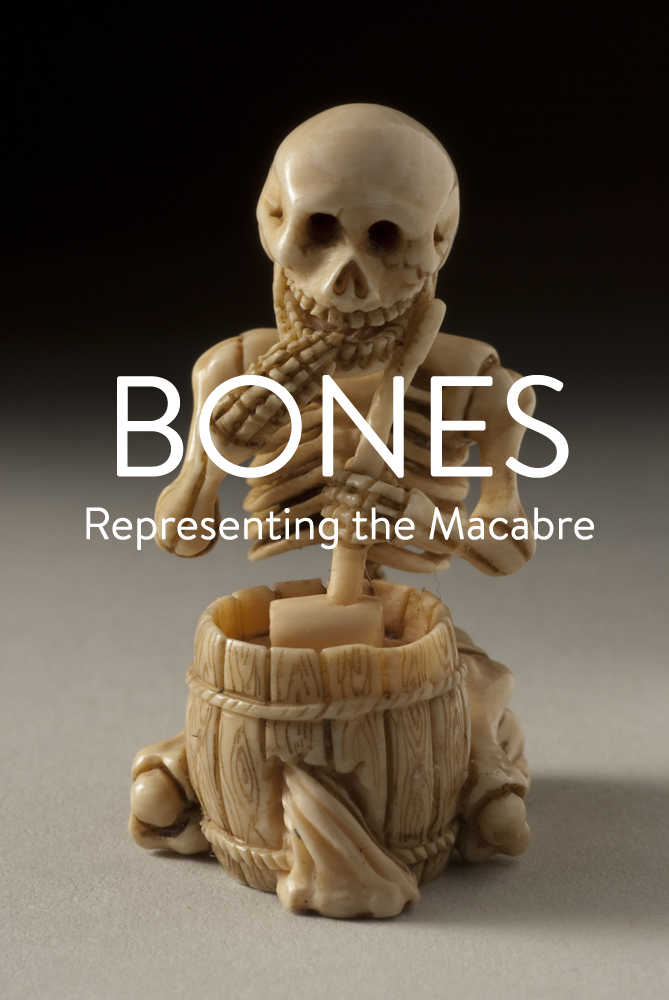 Bones are a vital part of us; in life, beneath our skin, they form the living structure that animates our bodies; in death, stripped of flesh, they hauntingly remind us of our mortality. From medieval danse macabre to the Mexican Día de los Muertos celebrations, bones—particularly human skeletons—fascinate us. We find them entertaining and comical, yet frightening and gruesome.  When re-animated in art and imagination, they often participate in lively scenes representing evil and death, vanity and time, and ancestors and the afterlife. Yet, in more rational contexts, skeletons and bones are informative and the object of scientific study.  Bones: Representing the Macabre features visual commentaries on war, illustrations of the Apocalypse, scenes of spiritual resurrection, and anatomical drawings for scientific study. The exhibition includes a number of prints from Georges Rouault's evocative series Miserere, which compares the suffering of World War I to Christ's Passion. The twenty-three objects come from the Trout Gallery's permanent collection and the Special Collections of Dickinson College. They illustrate how the bones inside us have come to represent a wide range of meanings and reveals intimate human attitudes regarding life and death.
This exhibition is a curatorial project by Lindsay Kearney, '15
The Trout Gallery Mobile App was created with the help of Xin Guan, '15 and Yutong Shang, '16.